BP's oil spill in the Gulf of Mexico (note into reality)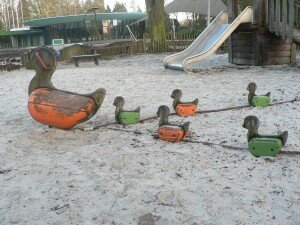 At 6 a.m. near our bed: four teddy-bears and one Mega Mindy. After we've surrendered, she debates taking a shower without soap. She barely eats a single slice. We're the first at school. The bus leaves for the animal farm, finally.
At the office I rethink the bike-trip we did last week, which appeared to be the coldest in a century. The legendary holes in the surface, so violent and full of disgrace, like a movement on Facebook that calls people not to vote, because politics stinks.
In an i-Pod-captured hush I reach the church square right at 4 p.m. While I try to read columns about mass media, parents are chatting in the sudden heat. The bus arrives. There's no one in it! On the front row she sleeps, so gently.
Read more about Marc Kregting on www.poetry.nl and www.poetryinternational.org
Leave a Reply
You must be logged in to post a comment.